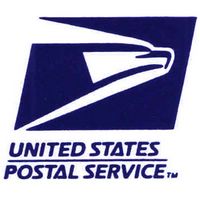 I'mFeeling: like lying in the grass all day, reading a book
Background Noise: If I Stand by Rich Mullins

This morning I stopped by the Post Office on my way to work in order to pick up my passport - I had to send it off to get the name changed (it still had my maiden name on it - whoops!). Now, most POs open around 7:00am so that people who go to work can stop by and conduct their postal business. However, good old Mason PO's hours are from 9:00am to 5:00pm - exactly when I'm supposed to be at work! I'll have to leave a little early today to pick it up, I guess. It made me chuckle - got to love small towns! :)

I've always kind of wanted to write a book - I've loved to write since elementary school, and I've been told I'm not too bad at it. My main problem is that I have no idea what to write about. So today, I ask you, all 3 of my faithful blog readers, to help me come up with an idea for a book. I am not partial to fiction or non-fiction... at this point, all options are being considered. What do you think??